Ginger Bread Mead
Ginger can take on different flavour profiles depending on how it is treated. The warm sweet taste of ginger bread is very different to the pungent flavour of raw ginger.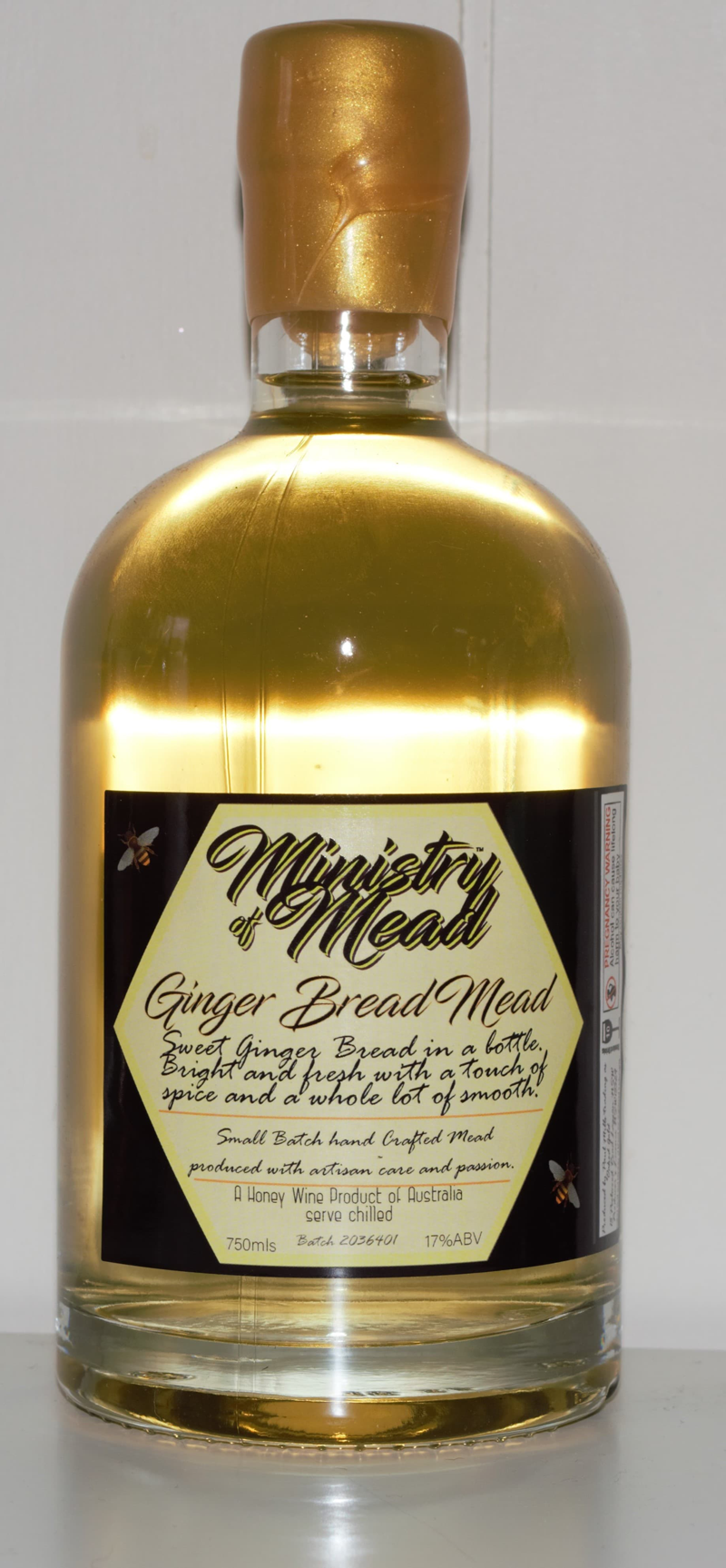 When ginger is dried it gives up its pungent oils and becomes much softer, even more so as it blends with the cinnamon, star anise, nutmeg and other spices. Slowly dried, and then some of it roasted, this ginger is given very special treatment here, it is after all going to be the star of the show.
The other spices are dry toasted before being hand ground and included in the mix. All of this attention to detail is reflected in the final product: a crystal clear mead that is brimming with flavour.
With a taste that replicates sweet ginger bread, this is a very easy to drink Mead. The clover honey is present but stands aside to let the other flavours really glow. This is a Mead I will be making a lot more of but with a year of ageing in ex bourbon barrels, I would expect to sell out this batch before the next one is ready.
Sold out - Next Bottling October